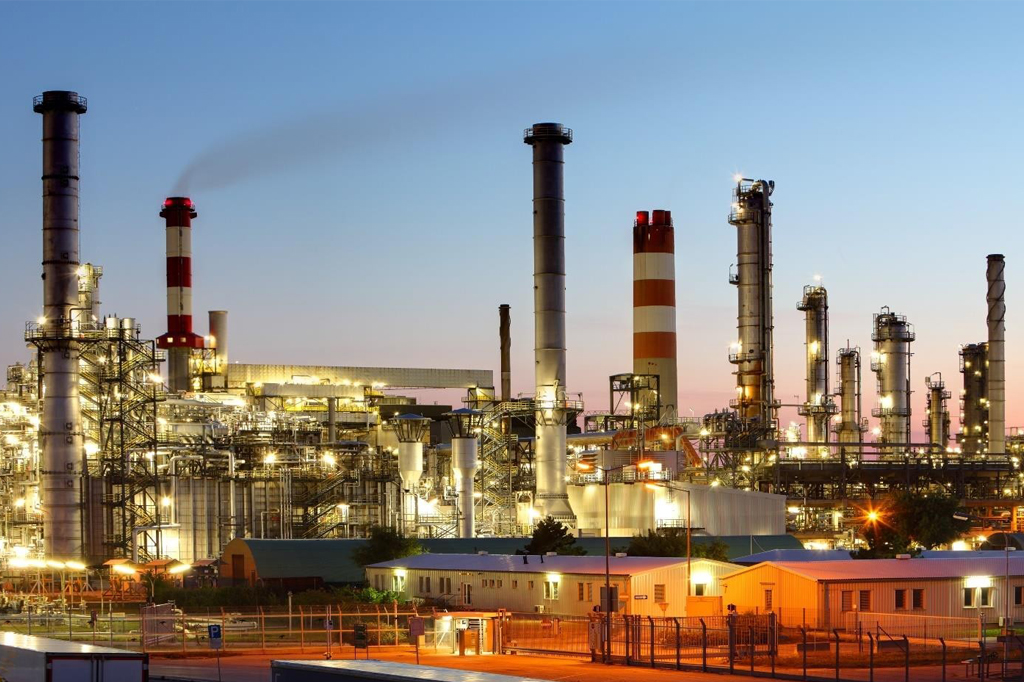 Previously, we have discussed about the oil and gas industry briefly along with few processes such as amine filtration and aromatic extraction in detail. We have even got an insight of various streams of the petroleum industries, petroleum composition, classification, crude assay, etc.
We will take an in-depth look at the alkylation process which is one of the various processes of refinery. Before we get deep into the alkylation process, let's get familiarize with the purpose of such refinery processes.
We have previously explained in the earlier about the refining process and its classification. These classification are used for various different purposes as per their stages.
Conversion Stage
The conversion stage of the refining process aims to convert long chain hydrocarbons having high boiling point and high molecular weight into short chain light hydrocarbons. The conversion stage consists the major processes of refining crude in the petroleum industry.
The conversion processes used for improvement of properties are basically done using the two methods namely:
I. Using the molecular rearrangement method
II. Using co-reactants method.
What is alkylation process?
Alkylation is also one of the conversion process used for improving the properties of the crude oil. It uses the co-reactant method. The co- reactant used in the alkylation process is iso-butane.
The alkylation process is used to convert low-value alkanes into higher-value alkyl compounds, such as gasoline and diesel fuel. It involves the use of an acid catalyst, such as sulfuric acid or hydrofluoric acid.
In the absence of catalysts, alkylation between isobutene and olefin must be run under severe conditions where as in the presence of an acid catalyst, the reaction temperature and pressure will be low. The major difference in using either acid is that iso-butane is quite insoluble in sulphuric acid but reasonably soluble in hydrofluoric acid. This requires the use of high iso- butane/olefin ratios to compensate for low solubility in sulphuric acid, additionally the reaction should take place at low temperature.
Alkylation process description
Refinery gases produced from different units are collected and sent to the gas plant. Olefins and iso-butanes are separated and used as a feed to the alkylation plant to produce gasoline which can be sent to the gasoline pool. The olefins are unsaturated hydrocarbons having at least one double or triple bond whereas iso-butane is a branched chain hydrocarbon.
Extensively, alkylation process consists of running the hydrocarbons in liquid form and at low temperature and with a high iso-butane to olefin ratio. The reaction products are sent to an acid settler where the acid is recycled back to the reactor. Products are then separated into the desired product of alkylate.
Olefin and iso-butane feed streams are dried to remove water before they are mixed with the iso-butane recycling stream. This is done to prevent corrosion and blockages in the pipes and
valves caused by the build-up of water, as well as to reduce the amount of energy needed to heat the feed stream. Thus, it is an important step to ensure the efficient operation of the system.
HF alkylation process
In hydrofluoric alkylation process, the mixture is fed to the reactor, where it is highly dispersed into an incoming stream of acid catalyst. By dispersing the mixture into the incoming stream of acid catalyst, it allows for a more uniform reaction to take place, which increases the efficiency of the transformation of reactants to alkylate. Conversion of reactants to high- quality alkylate takes place quickly. The alkylates, is then recovered, cooled, and purified to produce a product of the highest quality.
Challenges
In order to avoid operational problems, it is essential to adopt an efficient filtration system to reduce potential issues in the long run. The feed streams are dried to remove before it goes in the further process. With an adequate filtration system one could avoid problems such as corrosion and pipe blockages which will improve the overall efficiency of the process.
Conclusion
Filter-Concept is a leading provider of filtration solutions for the alkylation process. Our solutions include special corrosion-resistant filter media, as well as high-performance filter housings and vessels that are designed to offer superior protection against corrosion and erosion.
Our team of experts is well-versed in ensuring you get the best filtration solutions for your requirements, providing the ideal combination of corrosion-resistant filter media, high- performance filter housings and vessels, and unmatched expertise. For a video illustration do follow our video-series at https://filter-concept.com/video-series/ .
For more enquiry do reach out to us at enquiry@filter-concept.com or engg@filter- concept.com . We will be looking forward for your valuable feedback!
About Author
Filter Concept Private Limited is the leading industrial filters & cartridges manufacturer, exporter, and supplier! We are delighted to be your go-to source for filtration solutions for all your demanding applications of air, gas and liquid filtration.
Based in Ahmedabad, the commercial hub of India, we offer an extensive range of products that includes Industrial Dust Collection system, cartridge filter housing, bag filter housing, basket filter housing, self-cleaning filters, filter cartridges, filter bags, and more. Our team of experts has decades of experience working with the best-in-class filtration technologies that ensure unparalleled performance and reliability.
We are committed to delivering the highest quality products and services to our customers. Our dedication to meeting customer expectations is what sets us apart from the competition and has earned us a reputation as the go-to source for industrial filtration.
At Filter Concept Private Limited, we understand that your filtration needs are unique. That's why we offer customized solutions and use our knowledge and expertise to tailor every solution to your specific needs.
We invite you to explore our complete range of filtration solutions and let us be your trusted partner for all your filtration needs.