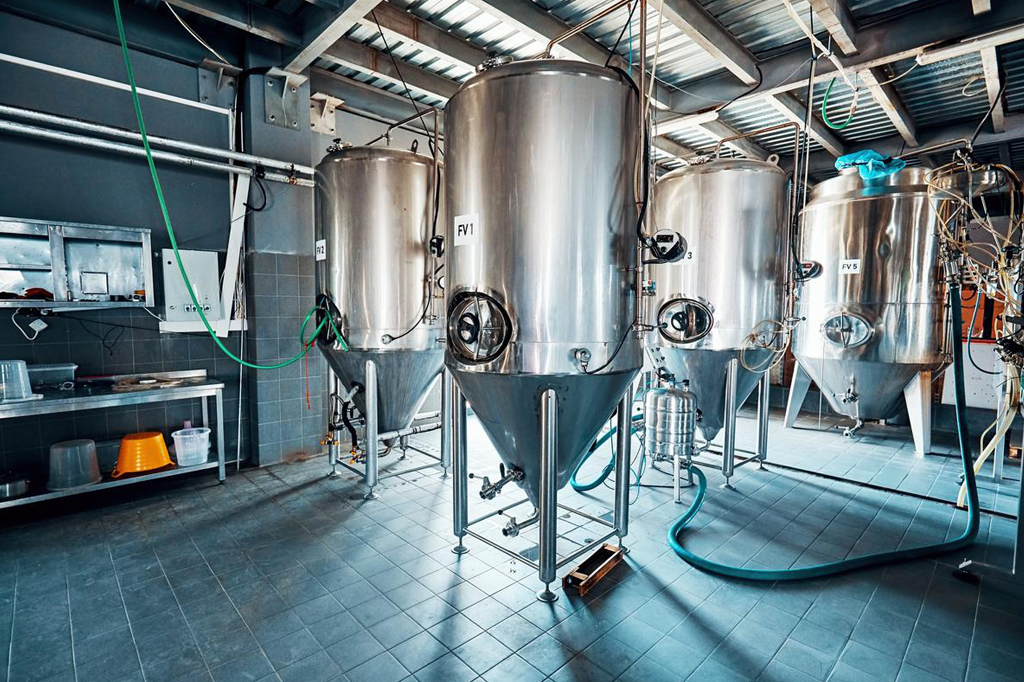 Introduction
With the goal of educating people about the pharmaceutical industry, we have launched an interactive video series that explores the major segments of the industry. As we discussed in a previous video, the production process for active pharmaceutical ingredients (APIs) involves different steps. Today, we will focus on fermentation, which is an exclusive API production process.
What is Fermentation process of pharmaceuticals
Fermentation is a metabolic or chemical process that occurs in the presence of microorganisms such as bacteria, yeast, or fungi. It produces the final product from a substrate. For example, sugar and wine are substrates and yeast are the microorganisms that convert sugar and wine into alcohol. This process has been used for centuries to produce a variety of products, including food, beverages, and medicines. In recent years, fermentation has also been used in the pharmaceutical industry to produce APIs. These APIs include very small molecules and biological macromolecules such as proteins, DNA, RNA, lipids, and their assemblies.
Microbial fermentation
The API industry uses microbial fermentation to generate microbial cells and biomass for the production of pharmaceutical products such as vaccines, antibiotics, hormones, enzymes, and other medications.
There are three basic forms of microbial fermentation
Lactic acid fermentation.
Ethanol fermentation.
Acetic acid fermentation.
Fermentation involves three stages
The upstream process
The fermentation process
The downstream process
The upstream process also known as pre-fermentation, involves the isolation, improvement, and production of microorganisms. This process entails identifying a raw material such as sugar, corn molasses, or cellulose corn and preparing the culture media and inoculum. The final microorganism is then inoculated in the fermentation medium after sterilization.
After the pre-fermentation process, a final seed culture inoculate is added to the fermenter. All nutrients such as carbon sources, energy sources, and other growth factors are added for metabolic cell growth and activity. Variables like PH, temperature, agitation, aeration, and gas are controlled and monitored for a certain time to ensure optimal biochemical reactions. Three types of fermentation are commonly used: batch culture fermentation, continuous culture fermentation, and feed batch culture fermentation.
After fermentation is complete, the final product is sent to downstream processing. This involves post-harvest product separation, purification, recovery, clarification, polishing, formulation – such as vaccines, antibiotics and medicines and in last packaging.
Challenges face in Fermentation process
fermentation in pharmaceuticals faces several challenges, such as scalability, pre-fermentation contaminants, bacterial impurities, microbial cells' unwanted substances, and cost-effectiveness. To produce high-quality finished products, large-scale production requires filtration solutions that remove unwanted particles and purify all bacterial and microbial substances while protecting the environment.
Fermentation process in API production needs high quality and customised filtration solutions to remove these all-unwanted substances. As a superior manufacturing company with over two decades of experience our solutions are specially designed to eliminate undesirable components and provide efficient, innovative, and effective filtration. For a video, illustration do follow our video series https://filter-concept.com/video_series/series-6-pharma-biotech/ For more enquiries do reach out to us at enquiry@filter-concept.com or sales1@filter-concept.com We will be looking forward to your valuable feedback!
About author
Filter Concept Private Limited is the leading industrial filters & cartridges manufacturer, exporter, and supplier! We are delighted to be your go-to source for filtration solutions for all your demanding applications of air, gas and liquid filtration.
Based in Ahmedabad, the commercial hub of India, we offer an extensive range of products that includes Industrial Dust Collection system, cartridge filter housing, bag filter housing, basket filter housing, self-cleaning filters, filter cartridges, filter bags, and more. Our team of experts has decades of experience working with the best-in-class filtration technologies that ensure unparalleled performance and reliability.
We are committed to delivering the highest quality products and services to our customers. Our dedication to meeting customer expectations is what sets us apart from the competition and has earned us a reputation as the go-to source for industrial filtration.
At Filter Concept Private Limited, we understand that your filtration needs are unique. That's why we offer customized solutions and use our knowledge and expertise to tailor every solution to your specific needs.
We invite you to explore our complete range of filtration solutions and let us be your trusted partner for all your filtration needs.