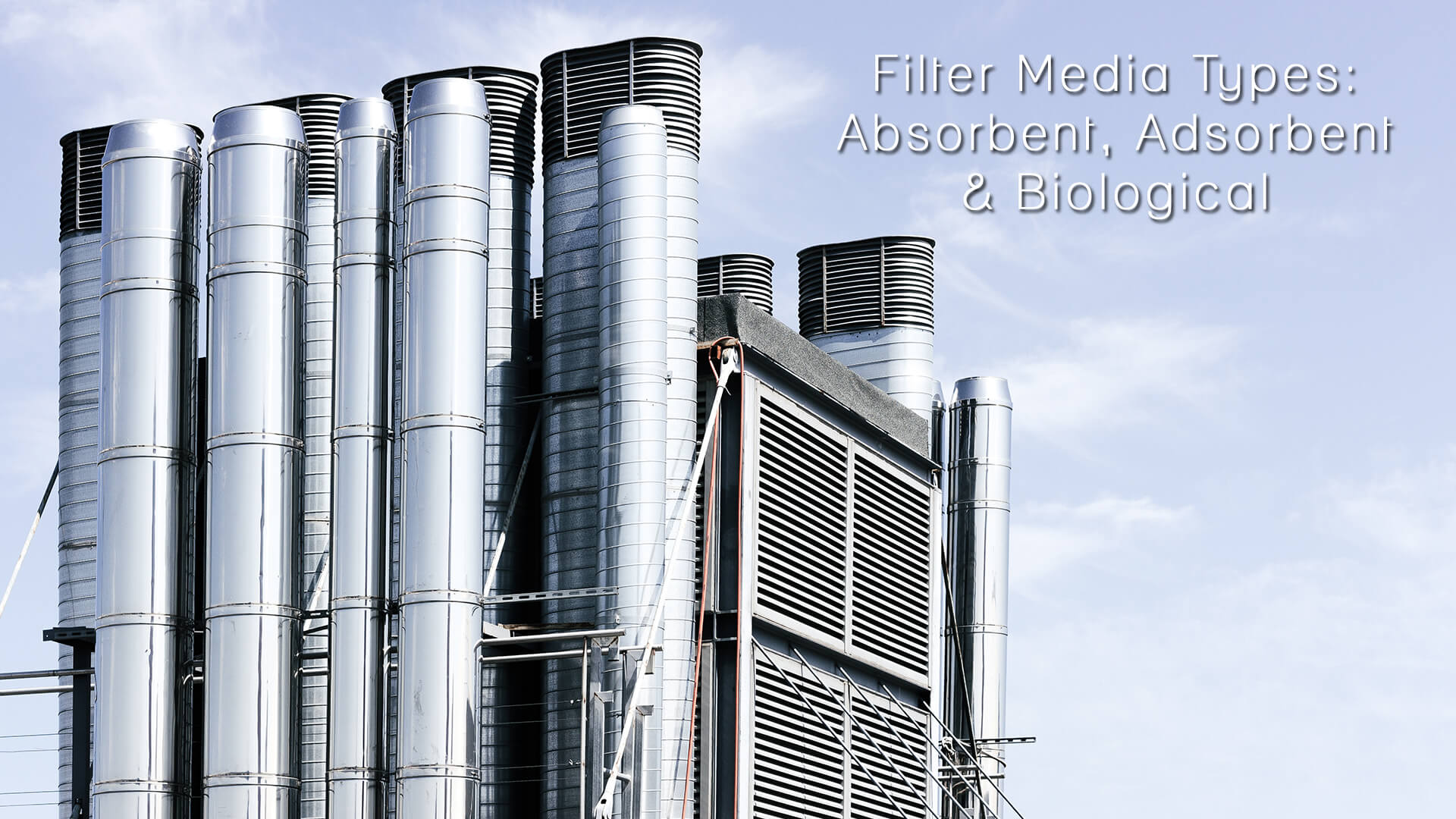 Introduction:
A filter medium is any object that, when operating, allows certain components to permeate and disallows some components to permeate. The materials that are impermeable could be solids, liquids, or even molecular or ionic. Generally, the permeable component is a flowing liquid, but it is not limited to that and could be one or more components bound together. The only condition of a filter is that it is a material that is porous in its characteristic or carries the potential to become porous. The size of the pores is irrelevant to its condition as a filter.
Among filter media, there are three distinct types that operate with different functionality and for different filtering purposes. They are as follows:
Absorbent
Adsorbent
Biological
Absorbent Filter Media:
An absorbent filter media, as the name suggests, is the type of filter media whose primary function works through absorbing a substance, usually a liquid or fluid. The absorbent filter media does not operate under the basic function of segregating between solid particles and liquids, but much rather creates a filer process similar to a sponge, wherein it attracts liquid toward itself. Thereafter, it retains this liquid or fluid within itself until the liquid changes its structure, i.e. until it evaporates or solidifies. The absorbent filter is distinct in the sense that it generally works to filter out liquid substances, as opposed to general filter notions of separating the solids from the liquids. All that is required for this process to take place is for the absorbent filter to be put in contact with the liquid.
One example of an absorbent filter would be untreated paper. However, as much as this paper has the potential to absorb water, it is not a very practical choice of absorbent paper since its absorbent capacity is relatively low. First, an untreated paper as an absorbent filter will max out on its capacity to absorb fairly quickly, without absorbing too much water. Furthermore, its strength can be diminished with a higher amount of liquid, by diluting its binding capacity. Even if the retaining strength of the paper is increased through impregnation with substances like neoprene, or phenol formaldehyde and other synthetic resins, the absorption factor is further diminished. This is why papers are generally treated and turn into non-absorptive, but stronger in terms of retaining its properties when exposed to liquids and resistant to dissolving. Other examples of natural absorbent materials include wool and cotton and their subsequent products. However, their use as absorbent filters is not very common and they are used as a filters, but with little or no relevance to their absorbent qualities.
Adsorbent Filter Media:
An adsorbent filter media is a substance that holds the capacity to extract a certain component of a liquid or gaseous substance, even though it may be intricately mixed into the substance. For this type of filtration process to take place smoothly, there must be a solid surface on which the process must occur.  Therefore, the larger the solid surface area, the greater is the chance of successful filtration. Now, the adsorbent filtering process takes place due to electrical attraction on a molecular level. There are many examples of widely used adsorbent filters, and some of those are finely segregated granular or powdered solids. These materials display strong adsorbent potential when exposed to gaseous or liquid contaminants in fluid substances. The placement of such granules is crucial to the process. When packaged in a contained fashion (such as in a particular restrictive section), they carry the potential to behave as a mechanical depth filter that catches and locks the contaminants within that particular area.
A very common practice is to add these adsorbent filters to generic filter mediums as an added component of the filter, in a contained area. This will increase the capacity of the filter medium to catch contaminants that may pass through uncaught in a general filter medium. The term used for such types of filters is a combination medium, which is usually considered as the more powerful among filter mediums. A very common adsorptive filter is granulated or powdered carbon and Fuller's earth (naturally active clay), galvanised through a certain type of chemical or steam treatment. This embeds it with transient properties that are staged on a greater surface area per unit of carbon. The domestic use of adsorbent media is quite prominent for the extraction of strong odours, cooking smoke and fumes. It is also used in the process of air conditioning to a large extent and water purifying in boats and other water vehicles. Additionally, the ability of adsorbent filter media toward the removal of fumes plays a large role in industrial use. The use of adsorbent filters extends itself toward the extraction of odours from oils and other chemically used substances, along with odours from edible items in factories of production. The strength of this medium is powerful enough to work on recognizing stand out as well as dissolved pollutants.
In 1977, a form of carbon was first developed called charcoal cloth, which is a significantly different form of the original carbon material. It currently serves as one of the most efficient forms of adsorbent filters with largely flexible properties and a distinctly higher resistance to shock and vibrations. This charcoal cloth is, therefore, among the few self-supporting types of filters, created by preheating woven cellulose fibre cloth and then diminished to 100% carbon while being placed in a controlled environment. This environment is controlled to ensure that the strength and adsorptive properties remain at the highest possible level. This filter is relatively expensive to manufacture, but can be used in specialised cases like respirators and masks.
Biological Filters:
Biological filters are largely used for the purification and processing of water and wastewater. Even though their main objective is not the act of filtering, the process of filtration takes place as a result. Simply put, these filters are created by packing together a bed of rough granules or plastic. The water that is meant to be treated is then run over this bed of assemblage. The filtration or purification process is undertaken through the formation of a later of biological substances that collect on top of the surface of the packed material. The main function here is to extract this biological material from the liquid and thereby, purify it.