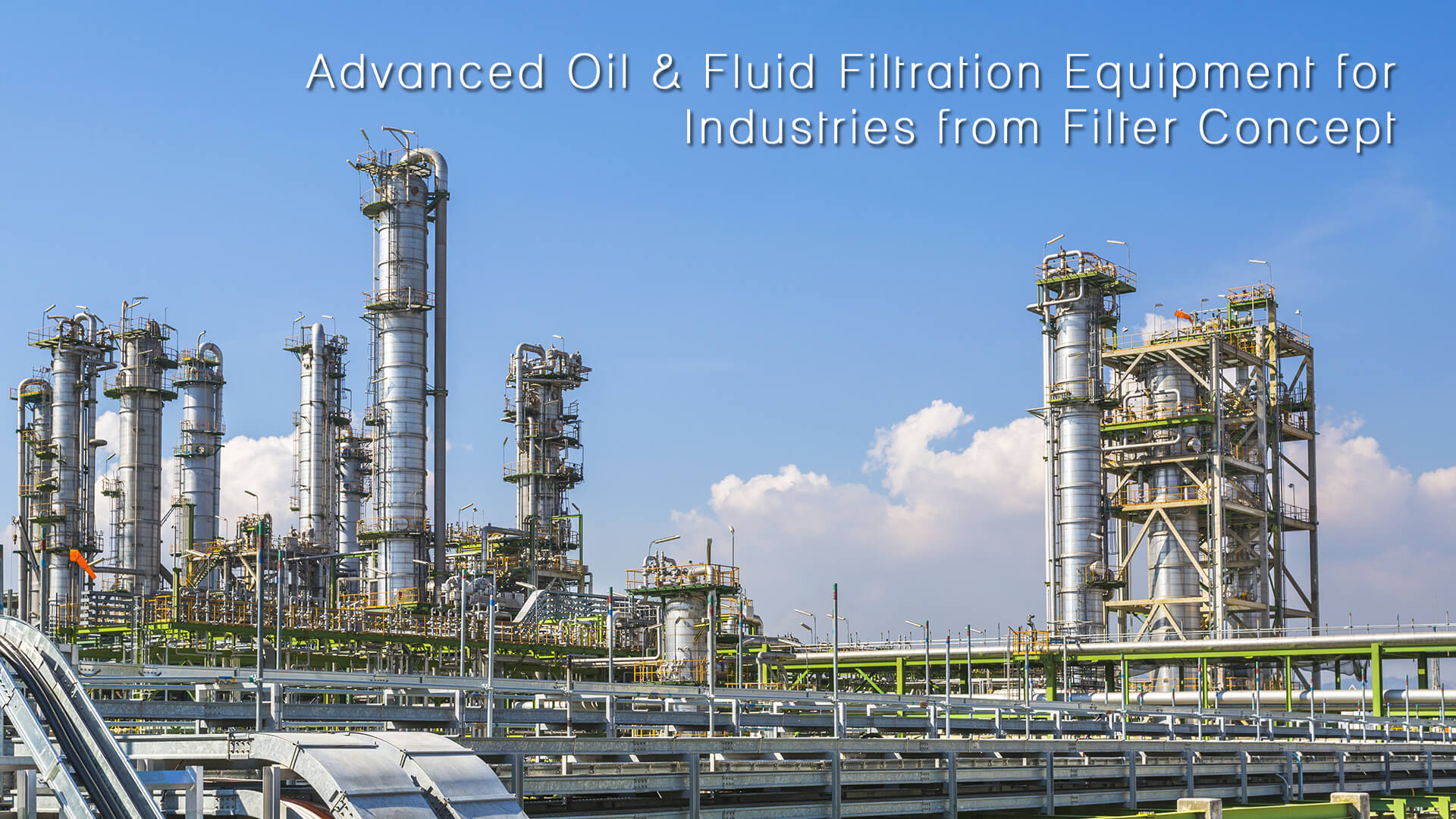 Filter Concept is the largest manufacturers of industrial oil filters, Cartridge Filters, Bag Filters, and Filter Housings. Our engineers and technicians create the latest filtration system as per customer requirements which are customer-driven ensuring the best quality products matching the industry standards.
We cater to quick delivery requirements, a large variety of products, superior customer and technical support, great after-sales service, and quality tested products. Industrial Filters remove contaminants and other materials from the industrial raw materials. They are useful in many types of industrial applications and offer highly effective solutions for any type of filtration requirement. These filters improve product quality and remove contamination from industrial raw materials.
These highly advanced filters are getting more efficient with better cartridges and a significantly lower quantity of waste products over the traditional filters. Such systems of advanced filters that clean the filter element surface and increases filter efficiency are usually employed in large industries. They allow consistent flow that is ideal for industrial operations. There is a huge range of industrial filters that helps in easy operations and lesser maintenance costs. These filter equipment are easy to maintain, cost-effective, and efficient in the production line, and have high filtration capacity that does not need much space.
Oil and fluid filtration equipment has a unique filtration system that is designed in a way that removes contaminants from transmission oil, engine oil, hydraulic oil, and lubricating oil in industrial machinery. They are used in many different types of industries like the automotive industry, airlines, and other types of industries that use turbines and engines. These oil filters are high-performance and environmentally friendly which makes them value for money. Many different types of oil filters include different types of valves as per their functions in the relevant industry.
These are some of the most common types of Oil and Fluid Filters:
Vacuum Dehydrators –These types of oil purifiers help to remove the emulsified or dissolved water in hydraulic and lubricating industries.
Oil Purifiers For Transformers – These types of purifiers are easy to install and easy to use. They are widely employed in industrial filtration systems and they remove the moisture dissolved or the emulsified liquid.
Mobile Oil Purifier–These types of filters purify the hydraulic oils, lube, and insulating oils. They have been employed widely in refineries, power plants, and industrial plants.
Kidney Loop Filters -These types of Industrial Filters are meant for installation permanently. They are meant for use in oil reservoirs and they help in the continuous removal of particulate contaminants.
Oil Conditioning Filters – These industrial filters help to remove the water droplets and particulates from diesel fuels. They typically include separators and they help to coalesce the water out of fuel.
High-Velocity Oil Filters –These types are filters that can help in maintaining an extreme level of cleanliness and are employed in lube oil circulating pipes. These are used in gas turbines, compressors, and engines.
Fuel and Oil Transfer Systems – The industrial systems are used to transfer oils and also filter fuels. Such industrial Filtration Systems are used in pumps, motors, vessels, hoses, and also in the control panel.